Charlotte has been nominated for Best Supporting Actress in this year's National Film Awards 2019 for the role she played in the movie SCOTT AND SID!
SCOTT AND SID has also been nominated for Best British Film and Best Drama!
Voting is now open – www.nationalfilmawards.org/voting
Following its theatrical release, SCOTT AND SID is available on DVD and download from www.scottandsid.com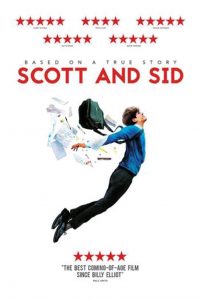 Check out their IMDb page for more news and red carpet shots from the London premiere!
Charlotte is attached to the forthcoming movie AMERICAN UNDERCOVER
Watch this space for more news!
Charlotte most recently appeared in the Royal Mail – Harry Potter Stamps commercial!
And check out the PG Tips commercial below:
Charlotte is attached to play Catherine Eddowes in the TV Mini Series A STUDY IN RED TRILOGY
Watch this space for more news!